Our Makeup Services: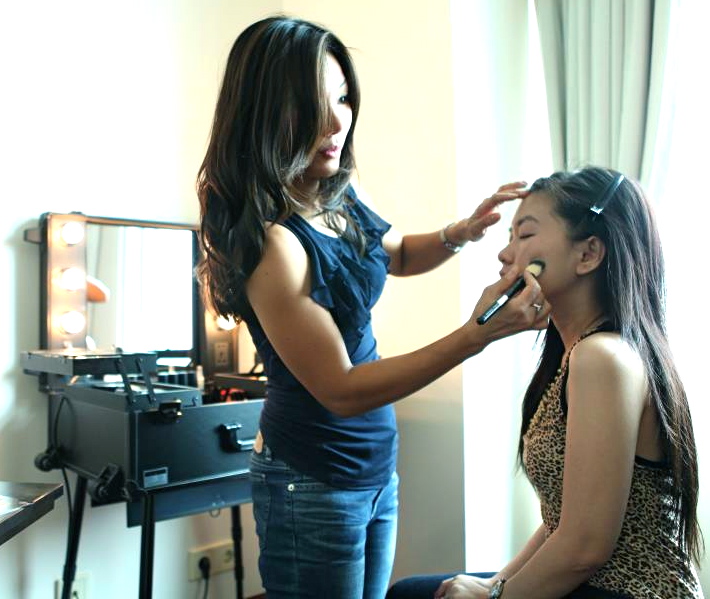 Bridal Makeup (Airbrush Makeup & Traditional Makeup Application)

Bridal Party Including Bride's Makeup on the wedding day and touch up with stand by for Wedding Party

Makeup for Special Occasions



TV Commercials

Fashion Shows

Music Video, Video Clip



Celebrity Makeup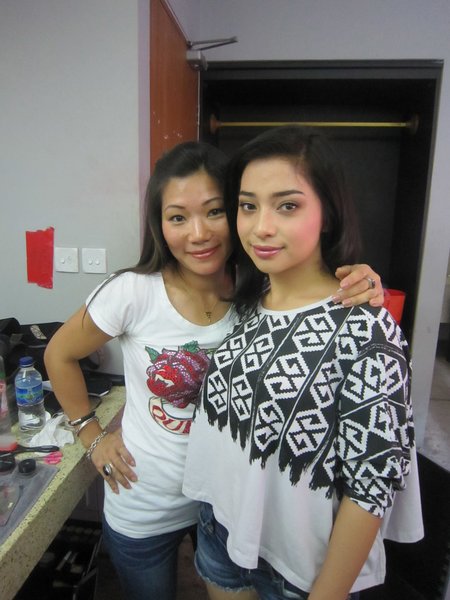 Personal Make-up Lesson (One on one or group max. 5peoples): 3 hours
New to Makeup, or just want a new look? Debbie will give you a full Makeup lesson from foundation to lashes. She will tell you WHY / what things suit your face, eye (i.e. color) and advise you about HOW to accentuate and HOW to hide. Products as well as their function will be introduced. This is a full on lesson and you will learn the basics of Makeup for a style that suits you. The idea is that you learn so you can do it yourself. You will receive a sheet and face chat listing the products and shadings used in your lesson.
Course included:
Basic Skin Care

Learning the four essential steps of facial skin care

Understanding your skin type

Understanding the correct use of skin care products to enhance your skin tone

Learning basic techniques of personal Makeup

Understanding Makeup colors to enhance your fashion sense

Applying corrective Makeup to suit different face features

How to apply day and evening Makeup

Basic Hair styling for day and evening looks



Special Effect Makeup - These are available on request
SPFX - Ageing with creams

SPFX - Ageing with latex

SPFX - Scars & Stitches, Burns, wounds, Bald cap etc.
Makeup for Makeup Services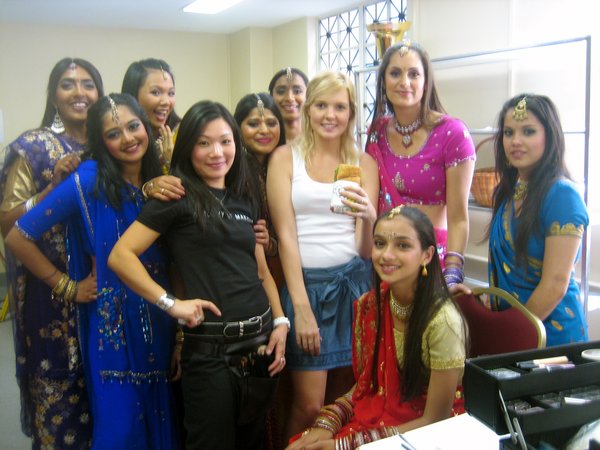 This course is aiming to introduce students to the world of Makeup Artistry.
It provides an intial grounding students to build on as they embark on their career as a professional freelance Makeup Artist.
Focusing on fashion, glamour and photographic Makeup, this course guides students through the basics and onto the more advanced techniques required for work in these industries.
You should study this course if..... you are looking for an ideal introduction of Makeup Artistry in short, but intense course. You should also study this course if you are a current industry professional looking for a refresher course.
Course Overview
Makeup Techniques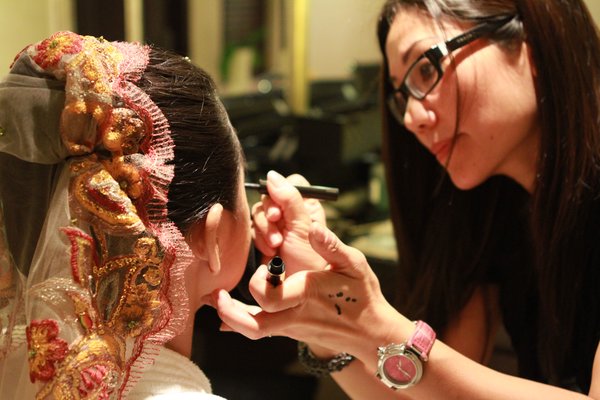 Colour Theory

Camouflage, concealer, foundation

Lip techniques


Contouring/ shading & highlighting

Colour Wash eye technique

Socket eye technique

Glamour eye technique

Smokey eye technique

Bridal Makeup

Special Occasion Makeup

Mature age Makeup

Fashion design and concept, fashion Makeup

Asian Makeup
Business Skills
Demonstrate retail skin care products, Merchandise and sell beauty products. Communicate with clients. Provide service to clients. Work effectively in retail environment. Apply safe working & cleaning practices. Conduct financial transactions.
Course Subjects:
Makeup Basics 1

Makeup Basics 2

Brushes and other tools of trade

Products knowledge

Industry knowledge

Colour Theory

Design and apply Makeup

Design and apply Makeup for photography

Design and apply Remedial Camouflage

Course Duration: 4 days, 4 hours/ day